Frequently Asked Questions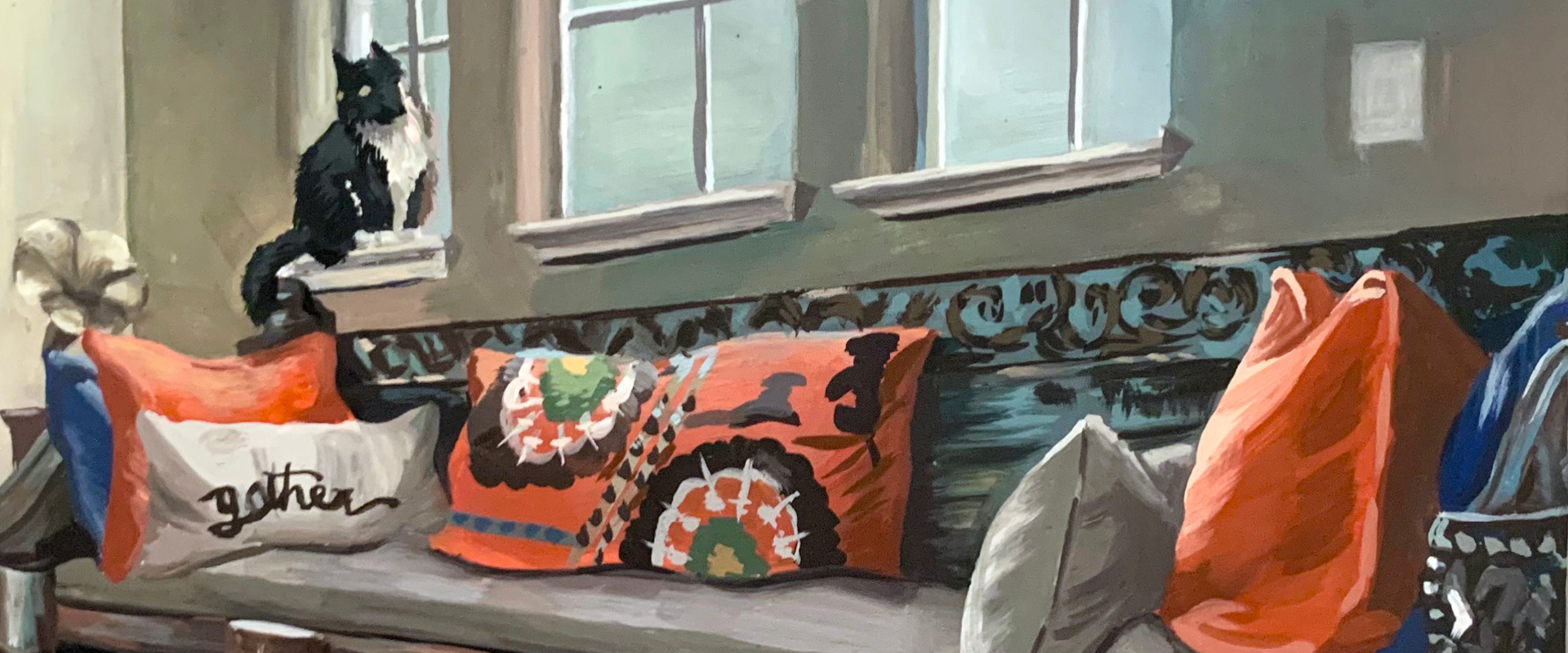 Academics
If I haven't taken any formal art classes, can I still attend RISD's Advanced Program Online?
Yes! All of our courses are tailored to meet the needs of students at any skill level. No matter what your experience with art, our instructors will work with you to improve your individual skills.
With that said, you should be comfortable with the idea that students in the program range from complete beginners to students in Advanced Placement (AP) arts classes and everywhere in between. Some students have been practicing art for many years. If you haven't had any formal art training, we invite you to look at this as an opportunity to learn from both your instructors and your peers.
Will there be homework?
Yes, absolutely. You should plan on spending the majority of your time working on homework, which includes reviewing the materials and information in the Canvas course, uploading your work and giving feedback to your peers. You will usually have two or more assignments due each week, each with their own deadlines.
Will I have time to work on outside projects such as summer AP homework, studying for SATs or family events?
Based on past student experience and to minimize overall stress, we recommend that you do not plan on working on any outside projects, activities or studies during the program. Most art and design colleges and university programs consider your application portfolio as a significant factor in acceptance and the Advanced Program Online is your opportunity to focus on developing your skills and portfolio.
Also, we realize that during the summer, you may have family events, travel or vacations planned. We ask that you do not miss live class sessions and be prepared that you'll need to have all your materials, space to work in and dedicated time to keep up with your workload—no matter where you are located.
Will I get college credit?
RISD Advanced Program Online does not offer college credit; however, you are able to request official transcripts for college applications or other opportunities. Students who have met the grade requirements of any of their instructors may request letters of recommendation from them after the program. These elements can weigh heavily in favor of college applicants at institutions worldwide. Students who complete the certificate requirements will receive a certificate of completion.
For more information, please reference the "About Credit" section of the Student Handbook.
Will the program help me build my portfolio?
Yes! In all courses you will develop the necessary skills to improve your work. During the program you'll also have the opportunity to have your portfolio reviewed by an admissions officer or other RISD-affiliated reviewer in a dedicated online session. This critique is in no way related to the RISD undergraduate admissions process; instead, it is an opportunity to gain valuable feedback on your current work and how best to move forward.
If I complete the program, will I be accepted into RISD's degree program?
No, participation in RISD Advanced Program Online does not guarantee admission to RISD's degree program. For more information on how to apply for an undergraduate degree at RISD, visit the Admissions page or contact the team with any questions.
Registration Info
Should I include samples of my artwork and/or a copy of my grades with my application?
No, you do not need to submit any artwork or a transcript as part of the registration process.
What is the final deadline to register?
We are a rolling-admissions program, meaning we're able to accept students as long as there is still space available on a first-come, first-served basis. Courses do fill fast so we encourage you to register early. Registration closes approximately three business days before the start of class.
I'm a non-native English speaker. Do I need English proficiency to attend the program?
Although not required, students should be proficient in English to successfully attend the Advanced Program Online. It is recommended that students earn a minimum result of 93 on the TOEFL, 115 on Duolingo or 6.5 on the IELTS.
Class Start and End Dates
Can I start a course late or finish a course early?
Due to the intensive nature of the program it's very difficult to start a course late. The first Zoom class is a critical time to get acquainted with the instructor, your peers and how to navigate the class. Assignments can begin when the course opens in Canvas, even before your first live class. All classes end at 11:59 pm on the last day of the session. Course engagement is held right up to the last day, and the last week is dedicated to your final projects, reviews and academic advisement.
What if my high school is still in session when the program begins, or starts before the program ends?
We try to time the program to accommodate the schedules of as many US and international schools as possible, but unfortunately sometimes there are instances when the schedules overlap. Students are usually able to get permission to finish the term and any exams early, or start their high school year late so that they can participate in the program. If you're in this situation, we strongly suggest seeking special permission as well. If you need any kind of written confirmation of the program's schedule and requirements for your high school's use, we'll be happy to provide it.
Expenses
How much does it cost to attend the Advanced Program Online?
The cost will vary based on a few factors, including how many classes you decide to take. Visit Tuition and Fees for a description of all associated program expenses.
How much should I expect to pay for art supplies?
Depending on the course and approaches taken by different instructors, supplies can sometimes cost in excess of $200 per course. You're welcome to use your own supplies to mitigate costs as long as they meet the guidelines from the instructor. Inevitably you will need to purchase supplies before the start of and possibly during the program.