Certificate Program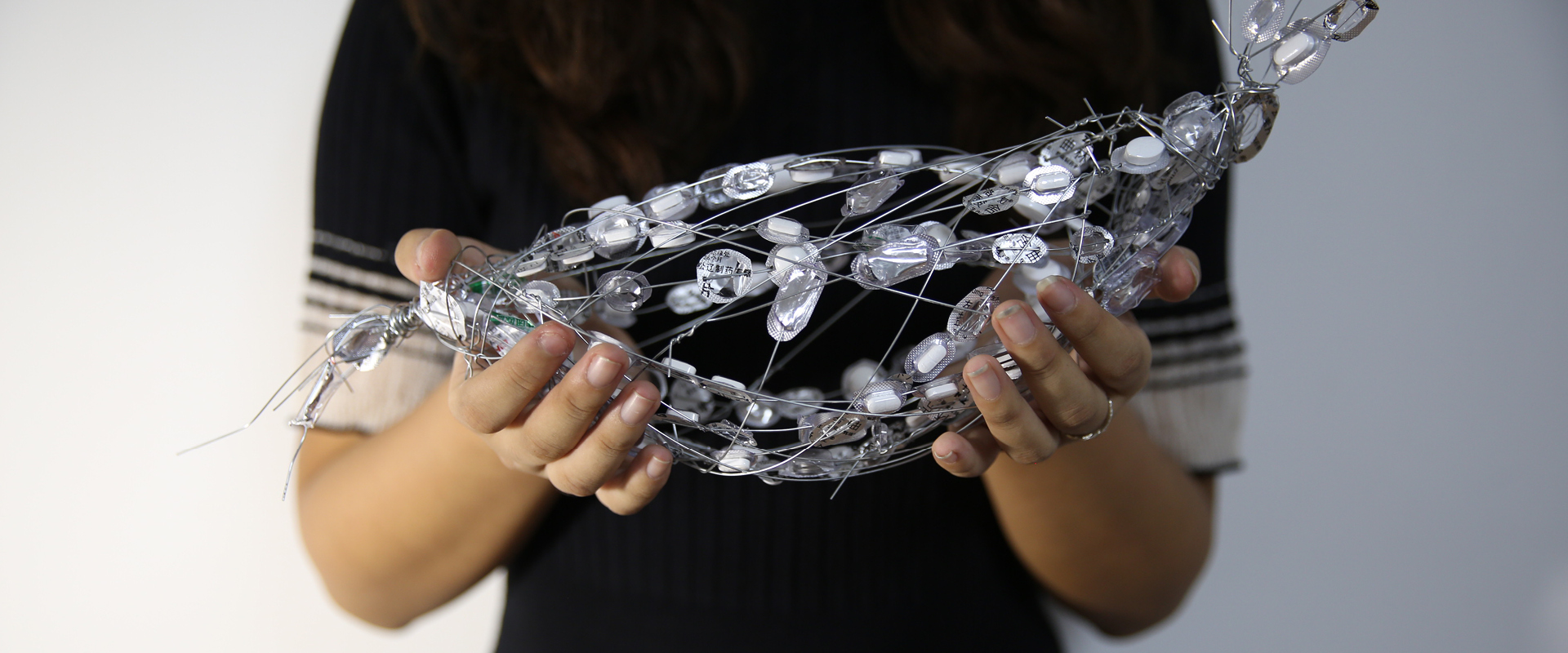 Certificate Program
RISD's Advanced Program Online offers a certificate track for students who want to expand their skill sets and portfolio. The certificate program is designed for rising high school sophomores, juniors and seniors who are planning to study art and design at college. Students who complete the program engage in a curriculum that emphasizes learning the fundamentals of drawing and design through a variety of materials that can be applied in new and experimental ways. By understanding the fundamentals of methods and materials, students can more successfully visualize their ideas.
In addition to learning how to use creative tools, students develop the ability to research, iterate and evolve concepts that can set their work apart from the ordinary. Critical inquiry into contemporary artists and issues is fostered along with the vital ability to write, speak about and present your work.
The certificate program consists of four courses: The two Essential Fundamentals courses introduce students to RISD's foundational approach to critical making through drawing and design; the two Concentration courses include a discipline-based featured topic of choice coupled with learning to effectively use visual language. Students who complete the certificate will develop portfolio-ready artworks and have the opportunity to meet with RISD admissions counselors to discuss their next steps. Requirements for this program cannot be waived. *
* Students who successfully complete the Pre-College program are eligible to take a Featured Topic in the Advanced Program Online, without completing the prerequisite of an Essential Fundamentals course. The Advanced Program Online courses cannot serve as a substitute for Pre-College classes. Students need to complete the waiver application in the Student Portal.
Non-Certificate Enrollment
Students who meet the age and grade requirements may enroll in individual courses as long as they have completed any prerequisite courses. Students are welcome to take more than one Featured Topics course if they have completed at least one of the Essential Fundamentals courses. Students seeking a comprehensive visual arts experience, in preparation for an art and design college education, should consider completing the Advanced Program Online certificate program. Courses may be taken more than once.
Certificate Program Cost
$5,360 total. Current tuition rates; subject to change over the course of your program. Supplies, software subscription fees and other materials are not included.