Tuition + Fees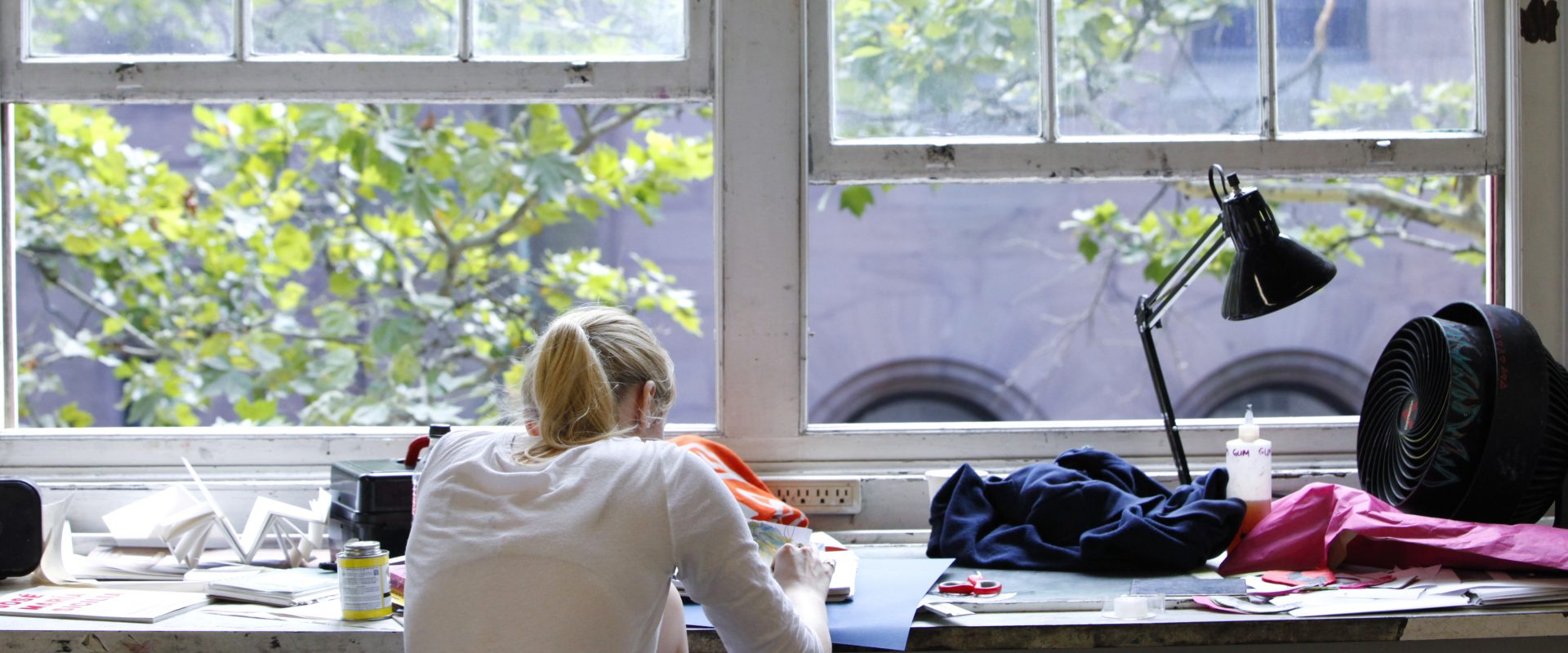 Tuition + Fees
Due to COVID-19, we have made the difficult decision to cancel the 2021 RISD Pre-College program. 
RISD has developed a new online program designed for high school students interested in pursuing art and design in college and want to learn best practices in producing portfolio work: RISD Advanced Program for High School Students.
We hope you can join us online. 
Below is an overview of required tuition and fees for the 2020 program. Additional details and expenses are explained in greater detail below.
| | |
| --- | --- |
| Application Fee |      $60 |
| Tuition |      $6,641 |
| Housing + Dining |      $2,925 |
| Commuter Meal Plan (30 meals) |      $314 |
| Health Services Fee |      $175 |
Tuition Details
Application Fee: $60
Application fee is required in order to process an application and is non-refundable.
Tuition: $6,641
All costs and fees associated with planned Pre-College activities (e.g., museum/venue admissions fees, buses, ferries, etc.) are included with the tuition for the program. However, students are responsible for any personal purchases during these activities.
Housing + Dining: $2,925
Includes both housing and dining costs for residential students.
Dining Plan for Commuters: $314
Commuting students may elect to purchase a discounted group of 5 or 30 meals or are welcome to purchase individual meals on campus.
Health Services Fee: $175
The Health Services Fee allows you full access to RISD Health Services. This fee is separate from and unrelated to health insurance.
Short-Term Health Insurance: $172
Medical insurance is mandatory for all students at RISD, including summer students. The college requires all students to carry valid medical insurance to help cover the extra expenses of medical treatment that is not covered by our Health Services. All medical insurance policies must be from a U.S. domestic insurance company
If you do not have medical insurance from a U.S. domestic insurance company, you may purchase a six(6)-week short term medical insurance policy for $172. The short term medical insurance fee is paid directly to University Health Plans. To assist in providing you with the coverage you will need during your summer studies at RISD, we have contracted with University Health Plans Insurance Program to offer the Summer Programs Student Health Insurance Plan. The plan includes a local and national network of preferred providers, and is designed to be an affordable option. Students will be able to sign up for UHP health insurance after they have been accepted to the program–a direct link will be available on the student applicant dashboard. Note: The UHP short-term policy cost is separate from the $175 Health Services fee that is mandatory for all students.
Art Supplies: $800 (estimate)
You will need a variety of art supplies and presentation materials (along with appropriate carrying cases) for your courses. A general supply list, of items most often used, will be sent with your program forms and documentation. Depending on your major and approaches taken by different instructors, supplies can sometimes cost in excess of $800. You're welcome to bring your own supplies to mitigate cost. Inevitably you will need to purchase supplies during the program, and there are several art supply stores nearby – including two on campus – to accommodate these needs.
Travel
Expenses related to travel to and from campus at the start and end of the program (and during excused absences) are not included.
Program Deposit
A $500 non-refundable deposit must be paid within five business days after acceptance. Those who apply after Monday, May 11, 2020 must pay all tuition and fees in full within five business days after acceptance.
Payment Info
Payment Methods
Upon acceptance to the program, you'll receive a decision letter on the student applicant dashboard with a link to the online payment center. All payments should be made online with the exception of Scholarship and 529 payments. Acceptable payment methods include:
ACH
ACH is an electronic network for financial transactions utilizing bank routing numbers and account numbers. ACH payments for student balances must be made via the electronic billing system. You or an authorized user on your behalf may make a payment via ACH. This is the most economical way for domestic students to pay your balances, as there are no fees associated with this form of payment. Note: Returned ACH payments due to insufficient funds, incorrect account information, etc. will result in the reversal of the payment and a $30 returned payment charge.
Credit Card
You and authorized users on your behalf may make payments via credit card through our electronic payment system. Most major credit cards are accepted. Please note that if paying via credit card, you will be responsible for the credit card fee associated with the payment card used. This rate varies depending on the card. You will be able to preview the cost of the transaction fee prior to submitting the payment. Any refunds processed with credit card being the original form of payment will not include the credit card fees.
International Wire Transfers
International students are encouraged to use FlyWire for program payment. FlyWire offers favorable foreign exchange rates, the ability to pay in your home currency, and in most cases is more economical than traditional banks. You'll be able to track your payment via FlyWire's dashboard and will receive notification once we have received your payment.
Program deposit due
5 days after acceptance
MON, MAY 11
Student payment deadline
All balances are due; applications submitted after this date must be paid in full within five business days after acceptance.